30.06.-27.07.2015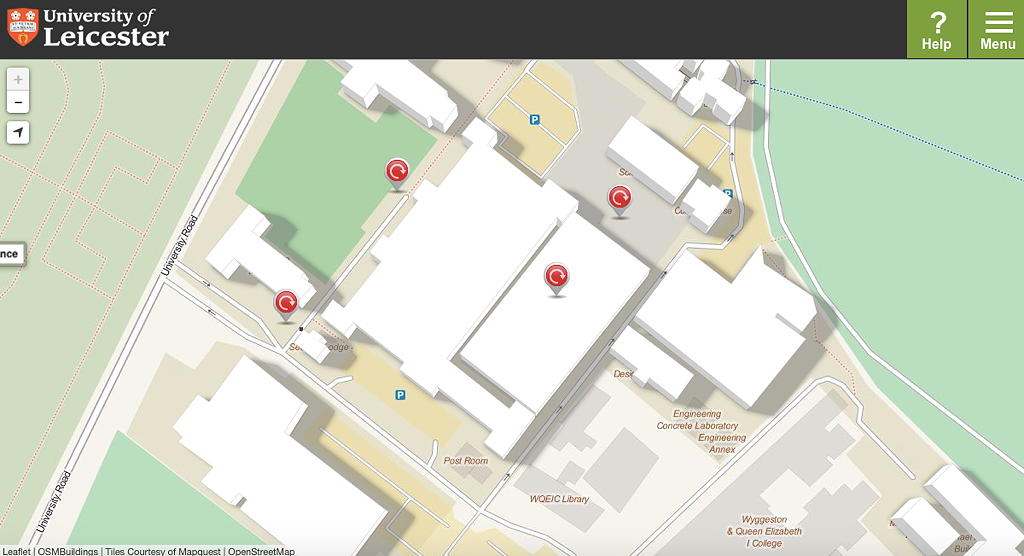 Campus with 3D Buildings [1]
About us
Since issue #262, Marc Gemis from Belgium has joined the German Wochennotiz team and adds news from Belgium and from the French community.
We are also happy to announce that Ruben Lopez Mendoza from Ayacucho, Peru has joined the Spanish weeklyOSM team. Bienvenido Ruben!
Mapping
Community
Imports
OpenStreetMap Foundation
The draft minutes of OSMF´s board meeting as of 2015-06-15 is now available in the OSMF-Wiki.
On July 20 the first public OSMF board meeting was held. The minutes and an audio recording of the meeting will follow soon.
Humanitarian OSM
Maps
Users ccalista explains in her blog how current OSM data can be loaded into OsmAnd via Overpass to test the most recent changes with OsmAnd.
Andy Allan proposes (in an issue of the OSM Carto project) to introduce a directive to decide what new features are to be included in the rendering of the main style on osm.org and which are not.
Adrien Pavie published OpenLevelUp!, an online map for watching objects in the specific floors of indoor-mapped buildings
The Austrian "Der Standard" reported on the company Pentamap, a spin-off from the Geodetic Institute of the Technical University of Graz. The company works on an off-road routing in the Alps for mountain rescuers and hunters using aerial photography and digital terrain models and OSM data. (automatic translation)
#switch2OSM
The Vehrkehrsmanagementzentrale (traffic management center) of Lower Saxony published a new website. There are shown traffic jams and construction sites all over Germany. The map display on Tablet and Desktop uses OSM maps.
Open-Data
The Austrian Federal Office of Metrology and Surveying (Bundesamt für Eich- und Vermessungswesen, BEV Österreich) has published all address details with pinpoint accuracy. Thomas Ruprecht is in contact with the BEV, to allow the use of these data and the administrative boundaries for OSM.
The Belgian Council of Ministers adopted a new open data strategy. Basically, all the records are to be published from 2020 under CC0 license.
Software
Did you know …
… about the 3D rendering from F4Map?
Other "geo" things