03.02. – 09.02.2015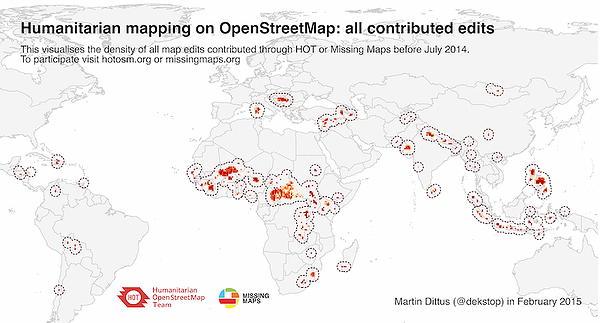 Mapping
Community
Imports
Humanitarian OSM
Maps
It looks like that in the next few weeks a "routing" add-on to osm.org could be deployed (with various external routing engines,includingGraphhopper,MapquestandOSRM)

UPDATE: The rounting add-on is online. 🙂

… and yet another openstreetmap-carto style update v2.28.0.
Open-Data
Esri offers an OpenData solution as well – very commendable.  We find, however, that open source solutions are more suitable for open data, for example ckan.
By request of the SunFoundation a list of all records that exist in authorities (EDI – Enterprise Data Inventories) will be released in the US. (via @SunFoundation)
The French tax administration (DGFIP) has released their WMS service for viewing the cadastre. Cadastre can be used more easily, but only in areas where the cadastre is available as vector images.
Software
Have you come across …
Other "geo" things